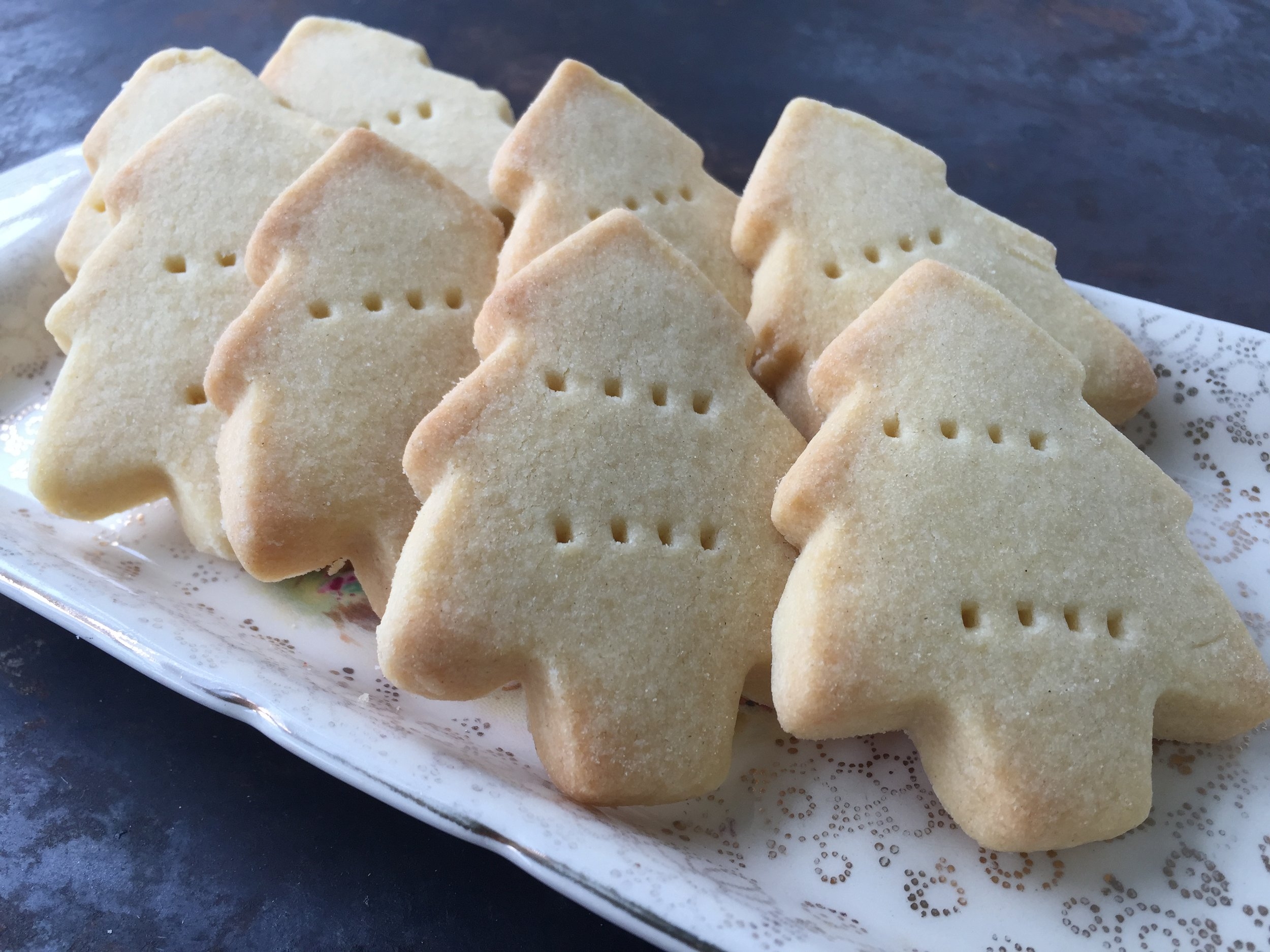 SHORTBREAD
No Christmas or New Year would be the same without these delightfully buttery and crunchy Shortbread Christmas Trees with a little twist of natural vanilla.
This recipe and baking method goes back three generations in our family ... right back to 1829.
So, spoil someone or yourself this Christmas with our irresistible and delicious Shortbread Christmas Trees.
Eight yummy pieces
sold out
Please note that any display accessories and cake ribbons are not included. All our goodies come packaged in a box unless otherwise stated.